The LDS (Mormon) Corporate Church … infested and infected by gender-confusion-creep … capitulates!
It's now programmed, groomed,
and ravished by Transgender
Tyrant Rainbows.
Universally, homosexuality and other social/sexual deviant behaviors are anomalies.  Among most cultures and peoples of the World, these anomalies are viewed as deviant social/sexual aberrations. Legalizing aberrations does not change our disgust for and abhorrence of such deviant behavior.
Forcing gay, drag, transgender, or any other form of deviant social/sexual behavior onto center stage in front of children in order to program and groom them is evil.
---
The transgender programming and grooming of children is child abuse, warns the American College of Pediatricians… chemical castration, genital mutilation, and mental illness run amok ….
"Woe to those who call evil good and good evil, who put darkness for light and light for darkness, who put bitter for sweet and sweet for bitter." ~Isaiah 5:20~
"Mormon church comes out in support of
same-sex marriage law"

Those who claim to lead Jesus' Church have come out of the closet into full apostasy. "Support for the federal Respect for Marriage "ACT" is the church's latest (two-faced and quick) step to stake out a more welcoming stance toward the LGBTQ community."
Our preferred "ACT" is to remove the two-faced, "About Face!" LDS (Mormon) Corporate Church cronies and resurrect Book of Mormon champions Alma the Elder and Captain Moroni to level the playing field … or level the players.  
More than three millennia ago, Moses came down from the Mountain with God's reasonable rules to live by.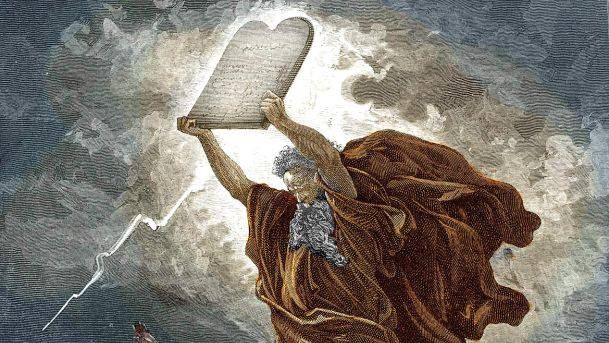 A few decades ago, LDS (Mormon) Prophet Kimball came down out of the attic at the Salt Lake Temple after God had told him to give the Priesthood to the blacks.  Although certainly long-awaited, it felt and appeared like a weak-kneed compromise under pressure.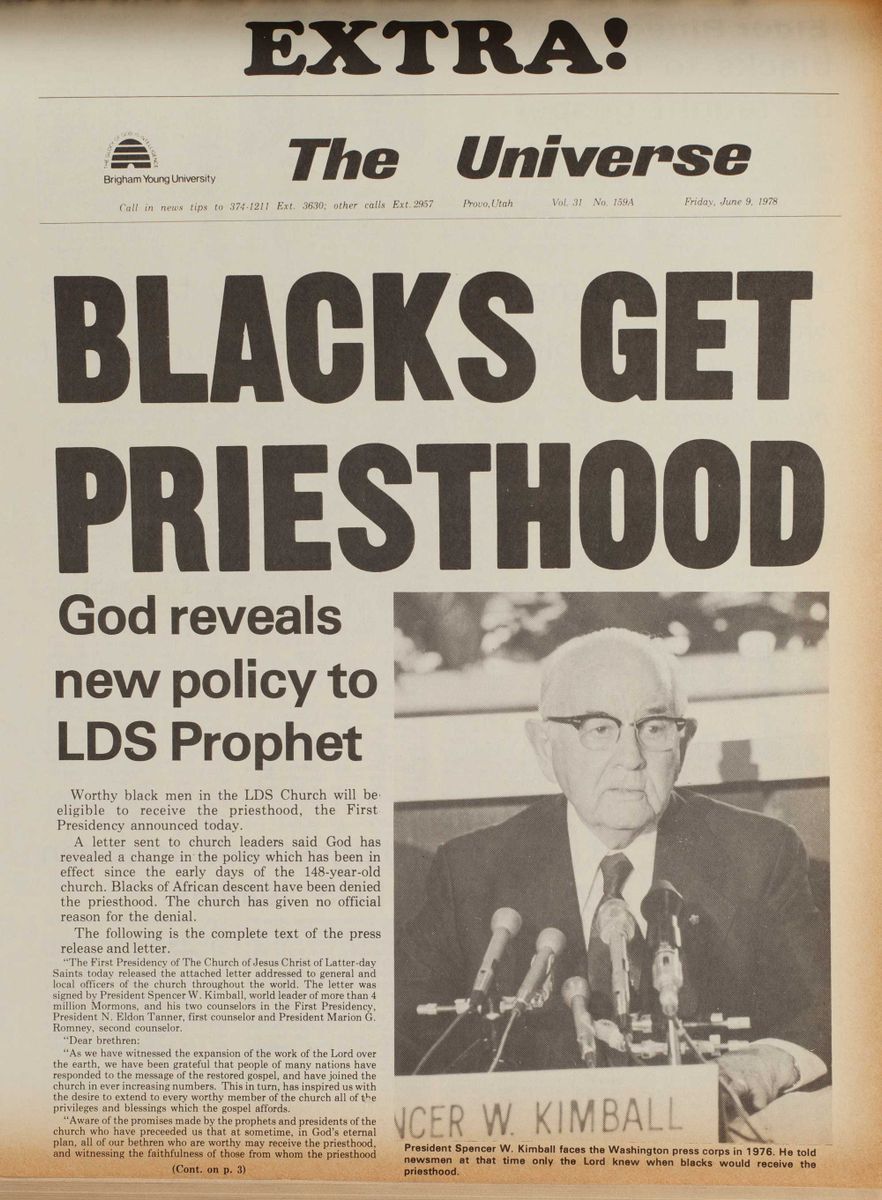 LDS (Mormon) Corporation, "Le Petit" Présidente,
Dallin Oaks "Flip-Flops"!
Comparatively brief moments ago, sophist, wannabe and sooner to be, President/Prophet hopeful, imperious Dallin Oaks re-invented himself as … "the" omniscient lawyer … "the" unimpeachable Utah Supreme Court Justice … "the" infallible Apostle … "the" Calling and Election made Sure Grand Poohbah to whom all must now bow.
"Le Petit" Présidente, Grand Poohbah Oaks, after a smelly, liberal, knee-jerk, brain fart, fell off the park bench where he'd been snoozing and was immediately programmed, groomed, counseled, and er' hustled by a flock of transgender seagulls to "ACT."
Oaks, post haste, set out to "ACT" and lined up the LDS (Mormon) Corporate Church and its ~17MM members behind the gulls and his very own Woke Rainbow, Workers of the World.  His was a gutless compromise … a moral and spiritual abdication. 
The LDS (Mormon) Corporate Church Cronies had already created the MANDEMIC, masking, isolation, and vaccination disasters for their members.  This time, in a heartbeat, they and Oaks created a prelude to the church's very own PIZZAGATE/PEDOGATE! (Important … click on the first video.)

The Oaks' "flip-flop" removed God's laws and the Savior from the equation by acknowledging the legality of same-sex marriage.  Oaks subverted a higher law in order to "pimp" the letter of a lower law … a capitulation to and facilitation of …
---
Gender Confusion Creep!

The current LDS (Mormon) Corporate Church, believed in the past by many to be the most perfect package in existence for the Gospel of Jesus Christ, is now nothing more than a corrupt, commercial banking enterprise or "bucket shop" brokerage, a Ponzi-like scheme. The Church has become a merciless, mercenary Leviathan, a Godless spiritual shell scrambling for more power in line with other Rainbows of the New World Order. 
As a corporate apologist for aberrant sexual behavior, the church also has an extensive record of perpetuating, facilitating, ignoring, and covering up abuse.
---
For example, where there's still smoke, there is likely
still the same fire!


Homosexuality, among other, aberrant personality traits, should not be center-staged for children. Homosexuality and Child Sexual Abuse are synergistic. There is scientific evidence that homosexuality is linked to pedophilia. Oaks and the Cronies have now center-staged homosexuality for their followers, families, and innocent children. 
---
Our Calculus is …
Homosexual Marriage
+
Adoption Options
=
Pedophile Paradise! 
Hmmm? Maybe not so gay to be gay you say.
The Rainbows would ask, "Isn't it so "hip" so "de rigueur" so "in" so "High Camp" to be gay?"
Let's just define "High Camp." 1. effeminate; affected in mannerisms, dress, etc. 2. consciously artificial, exaggerated, vulgar, or ill-mannered; self-parodying, esp. when in dubious taste.
See how these two darlings of the Georgia gay, hip, de rigueur, High Camp scene have been "outed."
Sadly, and for shame and tragedy, current, 98-year-old, LDS (Mormon) Corporation President/Prophet Nelson accidentally or absent-mindedly let his greedy understudy Oaks loose on the membership commissioning him to create gender confusion creep and chaos on top of the MANDEMIC madness that had already infested the church.
Children are the most damaged by gender confusion and creep.  Those who have perverted the Gospel of Jesus Christ and capitulated to the Devilish confusion surrounding transgender insanities, endless sexual identities, and MANDEMIC madness need to pack up and get out. We call on those who have been co-opted by the perversions of our day to clear the decks of their wicked presence and propaganda.  The Scriptures found HERE are replete with many no-nonsense declarations about gender confusion and unnatural affection.

A Generation of Vipers is Found Hiding under Cover of LDS Corporate Christianity's Darkness and Deceit. 
The "Bum's Rush" should be in order for those who have looked the other way as abuse has ruled the church. Abuse, for decades, has been covered up and concealed by inept and co-opted church leaders.
*A $250,000,000 hush money cover-up of Scout abuses.
*316 pages of LDS Sex Abuse Cases 1959-2017.
… and much, much more of this tragic history is found HERE.  
It's critical to consider the impact that continuing confusion about gender insanity and MANDEMIC madness is having on the innocent. 
The Sexualization of Children is Perversion
Fight harder against laws that legalize perversion.
BYU-Provo-Utah County
Rainbow Pedophile Roundup
---
We credit "Defending Utah" with much of the following verbiage, links, and most of the visuals in the images that follow. We added music.

Brigham Young University (all three campuses) supports many groups that are contrary to gospel doctrines including contrary to The Family: A Proclamation to the World
A long trail of clubs that BYU Hawaii, Idaho, and Provo are being associated with:
Affirmation (advertised as an official BYU Provo resource)


"A small group of students and faculty looking to create an LGBTQ support group at Brigham Young University-Hawaii joined forces with Affirmation to reorganize the chapter for the island. Their first event attracted over 45 LGBTQ Latter-day Saints and their allies and their Facebook group has surged to over 100 members and counting."

Affirmation Hawaii (BYU-H chapter)


"Communities of safety, love and hope to affirm the inherent self-worth of LGBTQIA+ individuals as they define their individual spirituality with the Church of Jesus Christ of Latter-day Saints"




[What does the PLUS stand for?]

Encircle (An official resource advertised by BYU Provo)


"Builds safe spaces for LGBTQ+ youth, young adults, and families"

Listen, Learn, and Love (An official resource advertised by BYU Provo)


"A Latter-day Saint LGBTQ resource center"

North Star (An official resource advertised by BYU Provo)


"Explores the complexity of sexual orientation and gender identity within the context of faith"

The OUT Foundation


"A nonprofit organization empowering the LGBTQ+ alumni and current students of BYU to achieve their professional and intellectual potential"

USGA at BYU


"Understanding Sexuality, Gender & Allyship. A non-BYU sponsored group of BYU students, faculty, and guests who wish to enhance the BYU community by providing a safe space for open, respectful conversation on LGBTQ & SSA topics. They have weekly club meetings and other activities."

Progressive Student Society in Rexburg (Supporter of Rainbow Day on BYU campus)

Rainbow Days (all 3 campuses)




"A day that rainbow-wearing students stand on campus and hand out LGBTQ flags, pins, resource pamphlets, and fliers while students and invited guests to speak to crowds that form. These days occur either once per semester or once per year at the beginning of 'Pride month'."




"This also includes more dramatic shows of "pride" such as lighting the Y with rainbow flashlights and chalking the campus sidewalks full of LGBT propaganda."
Other clubs that use the BYU logo and claim an affiliation, but the school does not recognize as an "official" club.
---

Homosexual Agenda-Driven Choir Sings at Washington DC Mormon Tabernacle
Click on the video below.
---
We now "pivot" to and headline the Church's corrupt, commercial banking enterprise or "bucket shop" brokerage, and Ponzi-like history.  We are honored to introduce …
---
THE ARCHBISHOP WHO PISSED OFF A POPE AND THE
NEW WORLD ORDER.
---
All the while, the cowardly LDS (Mormon) Corporate Church abandoned its moral compass and fled the other way from the fray.
We'll enlist Catholic Archbishop Vigano to take over the effete LDS (Mormon) Corporate Church.  He is obviously nearer to our God and the Savior's Gospel than the gender-bending, befuddled, and confused "15" LDS General Authorities.  After the end of his delivery, there is more, much more, to view and contemplate.
A Vigano thread can be found HERE.   Vigano's poke at the Pope can be found HERE.
---
Archbishop Vigano pulls no punches when it comes to naming and shaming those in power who through MANDEMIC machinations have subverted man and God's laws for power and profit. If only there were more LDS clerics like him, this World would be a far safer place for our Father-in-Heaven's children.
LDS (Mormon) Corporate Church 2022
Low Show – Road Show
---
We call on the current crop of LDS (Mormon) Corporate Church leaders at the pinnacle of the hierarchy to resign.  We issue a call to wave the magic wand, consult the gulls, drag out the Ouija board, and spin up an immediate, convenient, resignation revelation that addresses the issue of succession.
There needs to be a way to address and remediate wholesale lying, cheating, stealing, philandering, profiteering, and "insider trading" (like Pelosi does) that goes on among those who exercise unlimited power, persuasion, and profit over a hapless, fawning, servile membership and corrupted corporate church.  We repeat … profiteering through insider trading and other schemes via the immoral exercise of power, prestige, position, and stature. See, "LDS Church's handling of 'tithing' … earnings and member donations were commingled"… also go HERE.  A somewhat dated but important "romp" through the history of incestuous LDS (Mormon) Corporate Church financial and leadership hijinks can be found HERE and HERE. 
For example, lest we forget, Elder Paul Dunn lied with random abandon for the Lord.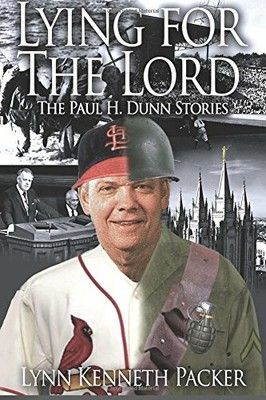 There just wasn't a convenient way to get Dunn off center stage at the time, so they made him an emeritus.  History repeats, and repeats and repeats. Another knee-jerk revelation could have resolved that problem.   These days, Oaks and the Seagulls can conjure one up in a heartbeat.
---
We allege and are anxious to defend our claim that the LDS (Mormon) Corporate Church mandated masking, isolation, and vaccination
in order to profit from the
MANDEMIC madness.
LDS (Mormon) Corporate Church Gleefully Gorges on
Big Pharma's Filthy Lucre
---
We call for resignations from within the Church's leadership ranks. See how the LDS (Mormon) Corporate Church has profited from investments in and investments with corporate criminals and malefactors HERE.
---
LDS/Ensign Peak Advisors holds 2161 positions in its portfolio as reported in the June 2022 quarterly 13F filing.  Current holdings can be found (click) HERE and may differ from what is reported below.  The link in blue below takes the reader to "Violation Tracker" which reports amounts and all penalties. 
Johnson & Johnson LDS holdings ~$845MM a Corporate Malefactor 
     Penalty Amount since 2000 ~$14,998,324,699
UnitedHealth Group Inc LDS holdings ~$957MM a Corporate Malefactor
     Penalty Amount since 2000 ~$667,489,379
Merck & Co Inc LDS holding ~$394MM a Corporate Malefactor
     Penalty Amount since 2000 ~$10,467,160,581
Abbott Laboratories LDS holdings ~$429MM a Corporate Malefactor
     Penalty Amount since 2000 ~$785,277,929
Pfizer LDS holding ~$306MM a Corporate Criminal
     Penalty Amount ~$10,268,623,165
Penalties, among many others, include Price Fixing; Kickbacks and Bribery; Foreign Corrupt Practices Act; False Claim Act, and related. 
---
Those who have all too quickly, mindlessly, and greedily capitulated for plunder and profit …. surrendering their members to MANDEMIC, masking, isolation, vaccination madness, gender confusion, and chaos … should resign and prepare themselves for an onslaught by legions of litigants and a tsunami of lawsuits the likes of which Utah and the Nation have never, ever seen before.
---
The LDS (Mormon) Corporate Religion has become …
A "Klutzy" Kabuki
A "Bawdy" Burlesque
A "Pusillanimous" Parody
of the Gospel of Jesus Christ 
Click the video below.
---
The Calculated Surrender
Are the Mormon Corporation's calculated compromises sufficient to maintain the loyalty and dedication of its members?  Younger believers seem more flexible/pliable in their institutional allegiances and beliefs regarding social issues and doctrines.  Perhaps "The Brethren" are convinced that homosexual/anti-gender worship will be required long after the legality of same-sex marriage is decided?
Wherever a mega-corporation obtains monopolistic control of a population, the same evils and vices become prevalent.  In the following article, substitute "Mormon" for "Catholic" (or appropriate iterations thereof).  "When in Rome (or Salt Lake) do …."
We believe that the LDS (Mormon) Corporate Church has become an evil doppelganger for the church in Rome. 
Historically evil trends are cyclical, not linear, and take centuries to evolve. They cycle back and repeat.  Are we already in or should we anticipate a return to the following among clerics and their religious orders?
THE POPE THAT DRANK CHILDREN'S BLOOD
POPE INNOCENT VIII

The only way to fight evil is to be meaner than evil!
Click on the video below.
In the mid-1970s, the FBI was concerned about observed criminal behavior ancillary to the crimes with which a subject had been charged.
Many who committed crimes of violence were also involved with behaviors considered socially, emotionally, and legally abnormal.
For example, we would arrest a bank robber in his home or apartment and encounter a wide variety of paraphernalia, practices, and observable disorders that indicated he (or seldom she) was involved with or: Voyeuristic, Exhibitionistic, Frotteuristic, Sexual masochism, Sexual sadism, Pedophilic, Fetishistic, Transvestic, etc. What we found or observed would suggest that our bank robber was also a pedophile, sadist or involved in other abnormal behaviors.
As a result of this concern, the FBI created "The Command School of Advanced Criminology." The subject matter was graduate level and involved a deep dive into "Abnormal Psychology and Criminal Behavior" typology and extensive case histories.
I was chosen from among the ~500 agents in Los Angeles Division and a young LAPD Captain was chosen to accompany me to Quantico for this training. After completing this course, we were expected to "seed" this learning back into the Criminal Justice communities where we operated.
Based on learning at Quantico and street-level experience, the "Pedo Dump.pdf" I'm sharing with you is NOT too evil to be true.
When in my day these abnormal practices were considered evil anomalies, today they are often "de rigueur" and legal.
s/Wayne L. Wickizer, SAFBI 1970-76
"Standing in the door!"
---
Universally, homosexuality and other social/sexual deviations are anomalies.  Among most cultures and peoples of the World, these anomalies are viewed as deviant social/sexual aberrations. Making them legal does not change our abhorrence of their deviance.
Forcing gay, drag, transgender, or any other form of deviant social/sexual behavior onto center stage in front of children in order to program and groom them is evil.
"Beware that, when fighting monsters, you yourself do not become a monster… for when you gaze long into the abyss. The abyss gazes also into you." ― Friedrich Nietzsche
My prayer is that Father-in-Heaven will spare me from the abyss because the fight is not over and I need to stay in it!
s/Wayne L. Wickizer "Standing in the door!"
Fair Warning
Government employees, contractors, and all others should be mindful that intimidating, interfering with, and/or engaging in any way to discourage the right of a citizen to report shameful, inappropriate, fraudulent, or unlawful conduct is a crime.  Utilizing office email, or any other means of communication, to further such interference is also criminal conduct strictly prohibited because it aids and abets original, unlawful acts.  Supervisors and Division Heads may be particularly tempted to interfere and are therefore vulnerable and culpable if they do.  The Ole' Buzzard and Team will duly report any and all unlawful conduct.
---

Friends, your "Tips" are Priceless!
We accept credible tips (whistleblower or otherwise) and low-hanging, fraud fruit that supports our mission to help return to the Rule of Law and Good Governance.  We'll keep your correspondence in confidence.  Justice4All trustees include former government whistleblowers, a former FBI Special Agent, and Veterans of Military Intelligence, Counterintelligence, and Special Operations.  We were entrusted to guard this nation's most critical secrets and will protect your "tips" even more rigidly and carefully.
Use justiceforallsecure@protonmail.ch or SafeHarbor4U@pm.me to email anonymous tips. You may also subscribe to free ProtonMail specifically designed to protect anonymous sources (see PCMag Review).
You may also mail information to:
Justice4All
6720 Buena Vista Drive
Ogden, UT 84405
Authored by "The Ole' Buzzard"
Wayne L. Wickizer
"Standing in the Door!"
Contact Information:
Blog: https://justice4all.blog/
Email: justice@utahwtp.com
Cell: 385-239-8326
Linkedin: http://goo.gl/Rgz9vd
Edited and co-authored by Daniel Newby
---
"Our strategy should be not only to confront empire but to lay siege to it.  To deprive it of oxygen. To shame it. To mock it.  With our art, our music, our literature, our stubbornness, our joy, our brilliance, our sheer relentlessness – and our ability to tell our own stories.  Stories that are different from the ones we're being brainwashed to believe." — Arundhati Roy
---
"Fair Use" Notice: This site and blog contain copyrighted materials and visuals whose use may not have been authorized by the copyright owners.  We believe that our not-for-profit, educational use on the Web constitutes a "fair use" of the copyrighted material (as provided for in section 107 of the US Copyright Law).  If anyone wishes to use this copyrighted material for purposes that go beyond "fair use," they must obtain permission from the copyright owner.  "Fair use" notwithstanding, we will immediately comply with any copyright owner who wants his or her material removed or modified. s/The Ole' Buzzard.
---